Come explore all there is to see at All American Reclaim for their annual BarnFest! Featuring vendor demos (including GF rep Becca at the General Finishes table), refreshments, and giveaways.
Saturday September 23, 2023
9 AM - 3 PM
990 West Northwest Highway
Lake Barrington, IL 60010
This FREE event is open to the public and no pre-registration is required.
Learn more about All American Reclaim at https://www.allamericanreclaim.com/
Lake Barrington, IL

Sep 23rd, 2023, -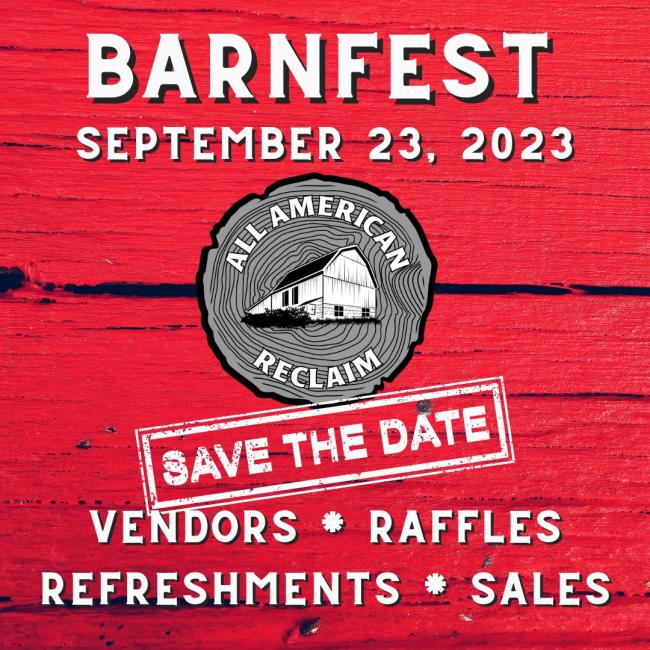 42.181600269115, -88.185480237007